Back To Menu
It Takes Two
Pick any two (half salad, half sandwich)
It Takes Two Half Sandwich:
The Kingkiller
Eat Pray Love
Huey, Dewey, Louie
Davinci
Rocky Balboa
The Other Side
It Takes Two Half Salad:
Xena, Warrior Salad
Red Riding Hood
Cleopatra
Salad Dressing:
Tuscan Caesar
Balsamic Vinaigrette
Lemon Herb Vinaigrette
Ranch
Have you tried this item? Pop it!
Help other diners know what to expect by sharing your experience.
10 people have popped this item
Photo Gallery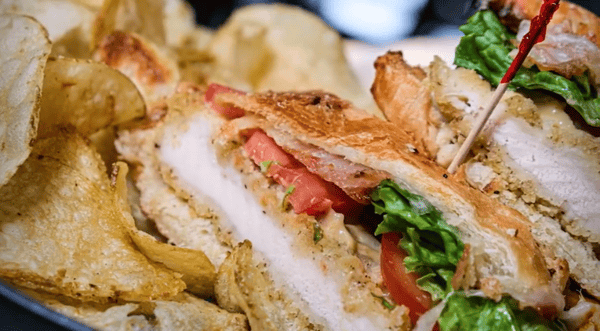 Back To Menu
It Takes Two
Pick any two (half salad, half sandwich)
It Takes Two Half Sandwich:
The Kingkiller
Eat Pray Love
Huey, Dewey, Louie
Davinci
Rocky Balboa
The Other Side
It Takes Two Half Salad:
Xena, Warrior Salad
Red Riding Hood
Cleopatra
Salad Dressing:
Tuscan Caesar
Balsamic Vinaigrette
Lemon Herb Vinaigrette
Ranch
Back To Menu